Infographic: What you need to know about changes to Regulation 7
James Brokenshire, Secretary of State for Housing, Communities and Local Government recently outlined further actions for local authorities following the Grenfell tragedy.
Among the announcements were amendments to the Approved Documents confirming what materials can be used on cladding systems and additional guidance for local councils.
Below is a handy infographic summary highlighting the changes to Regulation 7 of the Building Regulations as a result of this announcement – feel free to share on social media or print out as a reminder.
Download the infographic by clicking the image below: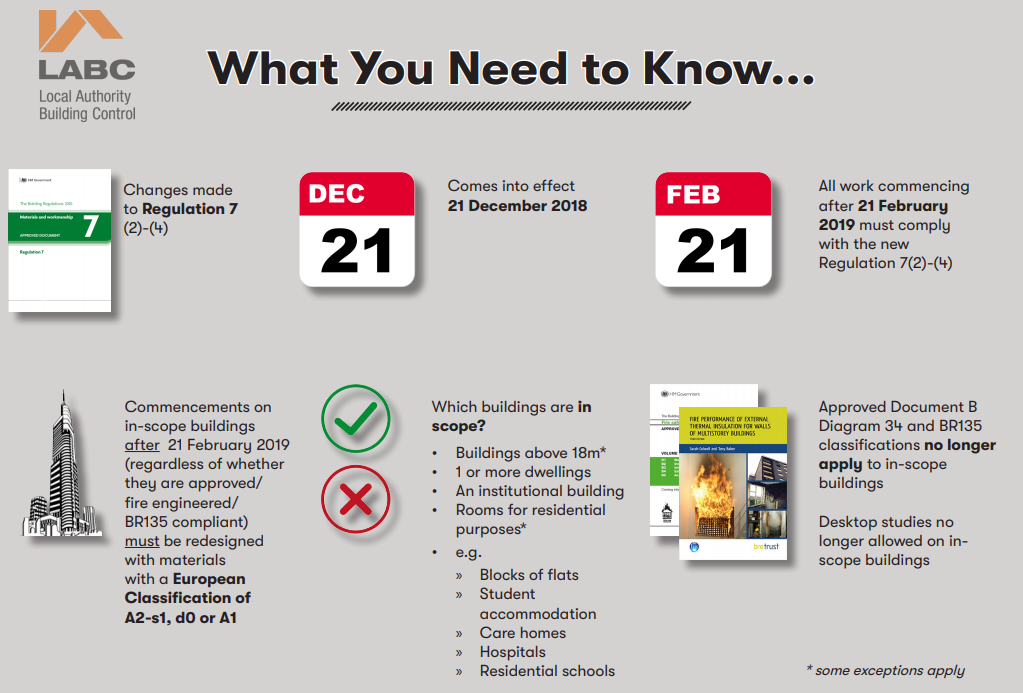 Sign up to the building bulletin newsletter
Over 48,000 construction professionals have already signed up for the LABC Building Bulletin.
Join them and receive useful tips, practical technical information and industry news by email once every 6 weeks.