10 key facts about Local Authority Building Control
LABC represent all local authority building control teams with over 3,500 professional surveyors and technicians in every local authority in England and Wales.
Local authorities retain 67% of all building control applications – even after 35 years of being the only local regulatory service in competition.
LABC teams' main functions are – public protection, public safety, safety at sports grounds and enforcement and carries the costs of carrying out all of them.
The economic value of public service building control interventions estimated at £1.85 billion p.a. (University of Wolverhampton).
In 2017 LABC teams:

Were called out 23,000 times to dangerous structures
Provided £2.2 million of 'free' building control for disabled adaptations
Processed 90,000 full plan assessments intervening 500,000 times (25% involved high risk to structural integrity or life safety)
Made 2.25 million on-site compliance interventions

LABC teams act on 'dangerous structures' – a 365-day, 24-hour duty advising fire and rescue services on safe entry for search and rescue, making safe and demolition.
Private building inspectors enable clients to choose who regulates them and how much intervention they receive. So when it goes wrong, private inspectors 'revert' to local authorities for enforcement at a cost to the local taxpayer – not the private sector.
LABC's national quality programme runs under its Standards and Ethics Committee using an ISO independently audited by UKAS accredited Alcumus ISOQAR.
Local authorities are publicly accountable elected bodies with constitutionally defined cabinet/executive, committee and scrutiny systems. Complaints ultimately lead to the Local Government Ombudsman. This system also protects whistle-blowing and prevents conflicts of interest.
LABC Standards define competencies for surveyors and support them with subsidised qualifications at all levels including a degree and 'levy' funded apprenticeship. LABC has identified and are validating 1,100 top (level 6) surveyors who work on higher risk and complex buildings – overseen by the Institution of Fire Engineers.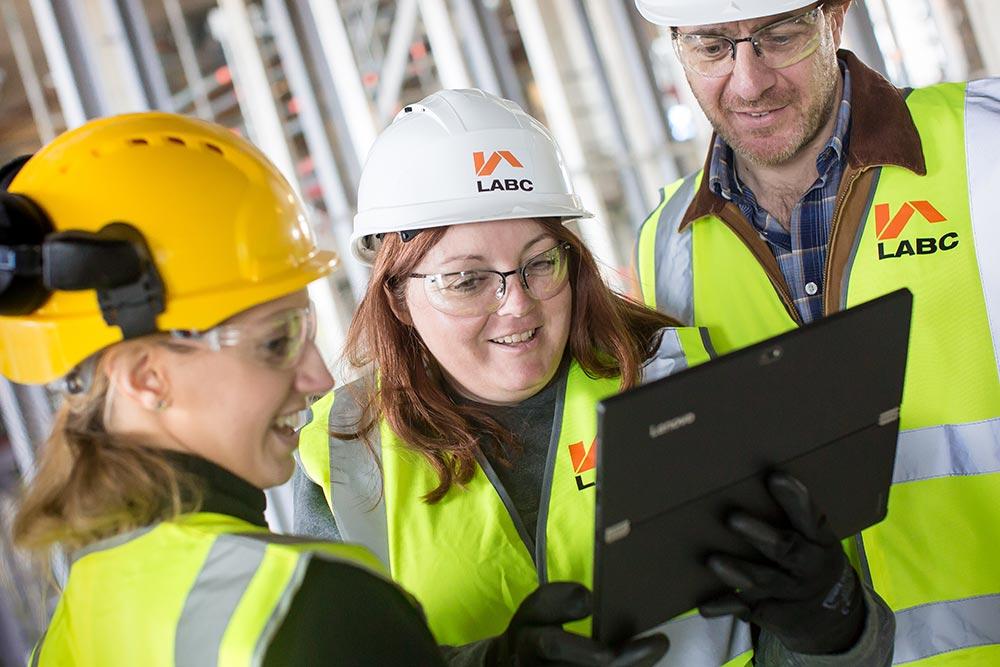 Find out more
Contact: Dan Falchikov, Head of Policy Communications
T: 020 8616 8120
Click and enter your postcode to contact your local council's building control team directly.